I SEE YOUR LEGS Opaque 70 Tights
Product Description
I SEE YOUR LEGS Opaque 70 Genderless Tights

Tights features
70 Denier
Opaque from top to toe
Flat seam
Cotton gusset
Reinforced toe
Shaped leg
Ironed
Super-comfort waistband
Our legwear waistband is 2.5 cm wide knitted with stretch to have a soft customized fit, for an everyday lifestyle.
The perfect blend of microfiber and spandex to ensure strong and durable support.
Packaging features
Laser cut
Minimalist design
Gold metallic finish
Waterproof
The golden bag by I SEE YOUR LEGS is Danish design, incorporating customer input.
The laser cut enables instant opening.
The golden bag is small and flexible so you can easily bring it along with you, anytime, anywhere.
Inside the bag, the legwear is carefully folded around a brand card.
EXCEPTIONAL SOFTNESS AND DURABILITY
Composition: 90% Nylon/ 10% Spandex
70 Denier microfiber and spandex blend
to ensure a high-end soft feeling
to ensure a strong support and durability
to ensure super comfortable legwear



Sizes: 3 - M/L, 4 - L/XL, 5 - Maxi, 6 - Super Maxi (black only)
Colors: black, red, indigo (blue).
Product of Italy; Imported from Denmark.

Sizing Guide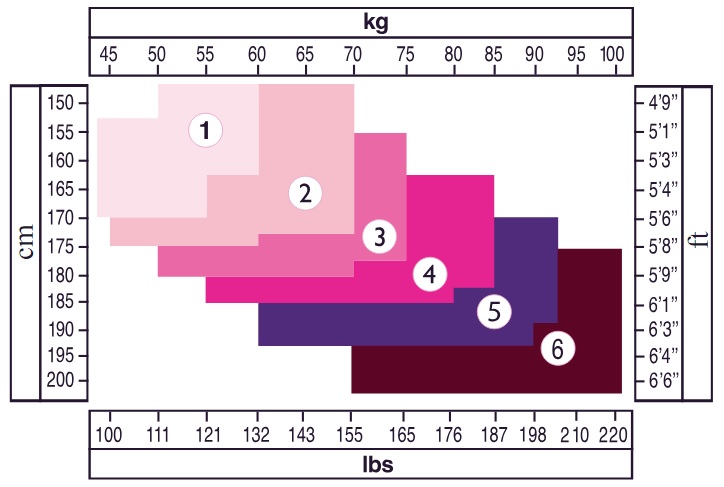 Other Details
Spandex Content:
10% Lycra
Sizes:
3 - M/L, 4 - L/XL, 5 - MAXI, 6 - Super MAXI
Colors:
Black, Red, Indigo Blue
Product Reviews
Write Review
Showing reviews 1-5 of 7 | Next
I See Your Legs pantyhose

Posted by Dennis Tharp on 8 Oct 2018

I received the package of black opaque tights by mail last month. I love to wear tights and shorts when I went to Kent State University ASL Club and Silent Social in Akron Area mall shopping food court to help students learning sign language from Akron-Cleveland area colleges and universities. Girls and ladies love my nice legs as more comfortable. I will look forward more pantyhoses and tights in future. Thank you again.

Nice color and fabric but

Posted by Wieslaw on 17 Aug 2018

Super Maxi is not too maxi.
no rainforced heels

Love the product

Posted by Unknown on 2 Aug 2018

Needs to be in a taller man size

The Best

Posted by Don Alderfer on 1 Aug 2018

These new Italian made pantyhose are a winner. So soft and comfortable with a wide waistband and plenty of room in the crouch. They are worth the little extra cost.

Great for a big guy!

Posted by Nick Armstrong on 26 Jul 2018

Like another reviewer here, I'm big - 6'4" and over 250. I bought a pair of these, and two of the 20 den. They are fantastic. Plenty of room, beautifully soft, silky touch, and these 70 offer great support. Although very early days, they seem very durable. If they survive my usual heavy-duty requirements, they will be more than worth the slightly steep $18. VERY happy with these.
Showing reviews 1-5 of 7 | Next